More Information
Mariee Siou was born on the Humboldt coast in Arcata, California. When she was 2 her family moved to the Sierra Nevada foothills in the Yuba River watershed in Northern California, to pursue their dream of farming and living off the land. She was raised on their small farm whose surrounding lands were formerly occupied by the Nisenan people before the cultural and environmental decimation that occurred at the hands of expansionist migrants and settlers during the gold rush, and has come to be known as Nevada City.
Mariee grew up surrounded and deeply touched by music—often going to bluegrass festivals and listening to her father's bluegrass band—but held no particular personal musical ambitions. However, she taught herself to play the guitar at 18 while volunteering at a school for Mapuche children in Patagonia, Argentina, and wrote her first songs here while taking refuge from the Patagonia winds indoors. She continued finger picking and writing songs and made two home-recorded albums purely at the urging of friends. In 2007 she released her first studio album, Faces in the Rocks, on which she collaborated with Native American flautist Gentle Thunder and which achieved a dedicated cult following that would propel her career to this day. She began touring Europe as well as North America and has continued ever since.
Mariee Siou has learned to more consciously embrace her role in the old and new tradition of healer-singers who have always helped hold the human social fabric together. Through music she attempts to fill a cultural void left by severed connections to her mixed Polish, Hungarian, and Native American heritages and to thereby address the broader cultural voids felt by Americans today. She does this "with hopes of enticing the sacred work of grief back into our lives from the exile American society has placed it in"—and this is evident in her most recent album Grief in Exile.
The songs continue to come to Mariee, and her approach as a singer continues to mature. The flowing melodies and quivering vibrato of her voice, as well as the poetry itself, continue to locate themselves and their work with a more solidly grounded precision as to just what that work is. Her most recent songs most deeply reflect this clarity of vision and acceptance of both her role as an artist and the endless need for that role in this changing world. She brings us back to the child and the grandmother in ourselves, in a time in which it has never been more needed—and she intends to keep it up as long as she has a voice.
---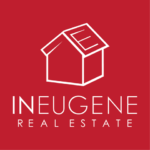 This event is brought to you by InEugene Real Estate
---
Cancellation Policy- Any cancellation up to two weeks prior to your event date will be refunded 100%. No refunds or credits will be issued for cancellations received less than 2 weeks before your event start date, however, you may always send a friend in your place if you're unable to attend. If an event needs to be canceled due to a natural disaster, public health crisis, or other act of nature that will prevent the class from being safely completed, then the attendee that made the booking is eligible to collect a full refund.
Please contact us with any questions regarding this upcoming event!