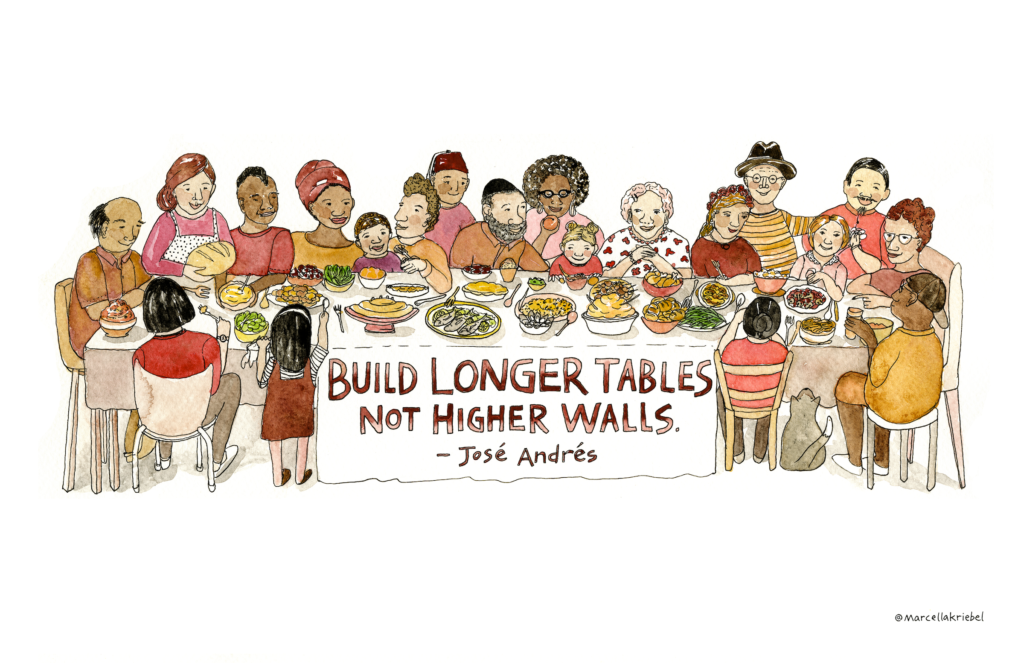 Hello! We are a family farm in Eugene, Oregon dedicated to celebrating local produce, healthy living and local culture by bringing people together to learn, to feast, to dance and to mark family milestones. We host classes in a variety of different crafts including cooking, carving, painting, basketry, seed saving and food preservation. Looking to our local area, we make connections with local materials for our craft classes, local teachers and chefs as guest instructors. We cooperate and source with other local farms and restaurants and harvest our gardens for our seasonal farm-to-table meals.
Here at Long Table Farm we also have built an outdoor kitchen with a wood-fired oven and grill surrounded by nature and featuring stunning sunsets in the summer! Many of our classes and events utilize the outdoor kitchen for preparing food, teaching classes and dining in the inspiring outdoors. We also host a variety of private events such as weddings, birthday parties, company picnics, theatre and music events. We have lived and worked in many corners of the world and we strive to promote an environment that features and celebrates the people, food and culture of our varied and wonderful world.

SIGN UP FOR OUR MAILING LIST TO KEEP IN TOUCH ABOUT EVENTS AND CLASSES!
BUILD LONGER TABLES NOT HIGHER WALLS QUOTE – JOSÉ ANDRÉS~ WATERCOLOR ART PRINT ABOVE BY MARCELLA KRIEBEL