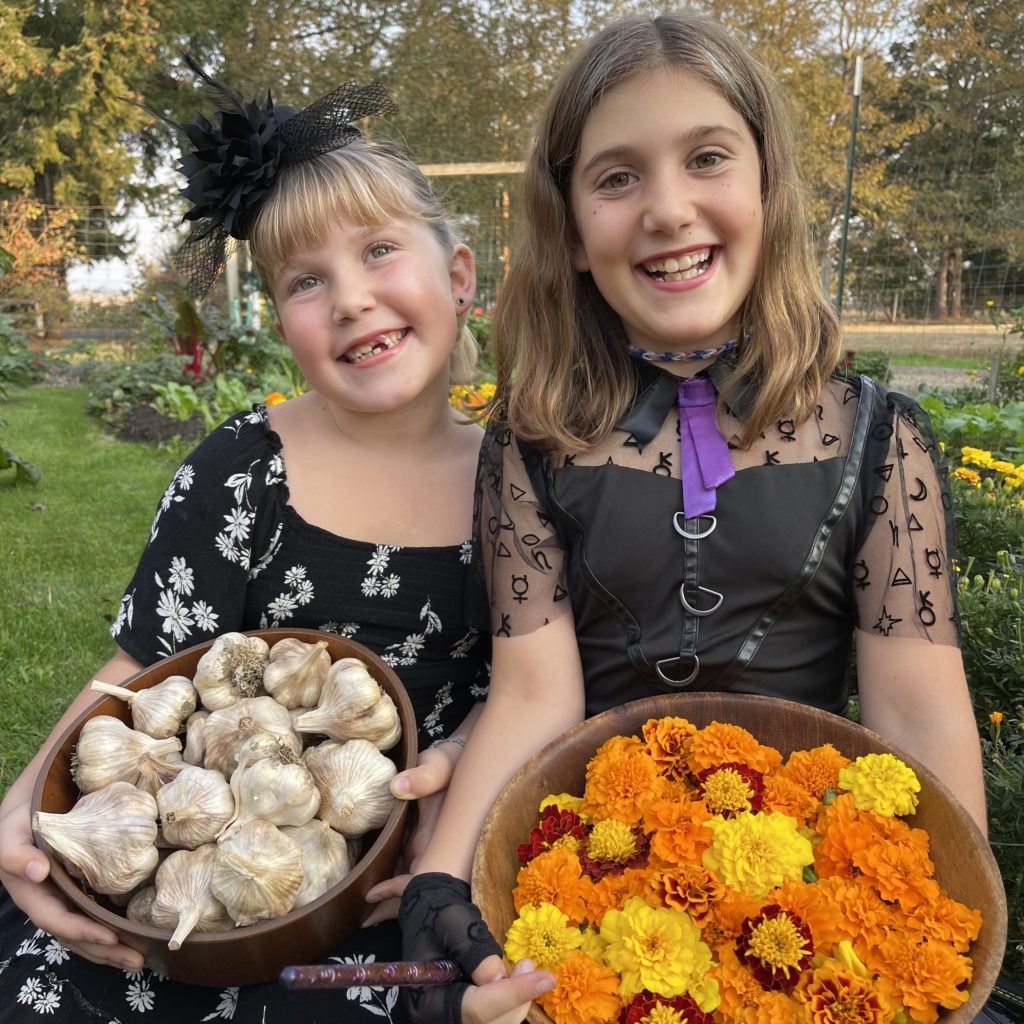 We're having a garlic and marigold sale!
Nootka Rose Garlic has exceptional flavor, beautiful rose streaked bulbs, and will keep for up to a year without refrigeration.
Marigold flowers are beautiful when strung for decoration in your home and color lasts all year as they dry. Meaningful on altars with their vibrant color and musky fragrance. These edible flowers are fantastic to decorate cakes, cupcakes, savory foods, party buffets and more! Flowers will last up to 2 weeks in your fridge.
Place order below, then pick up at Long Table Farm.